Our friend Derek Watkins recently made a map which he claimed copied something I once did (although he did it much more beautifully), so why don't we return the favor? He also made a few other maps of Portland, Oregon for the new extent(PNW) blog he's running along with Nick Martinelli—you should check it out because it's kind of like the Bostonography of the Northwest—and although those additional maps seem to be inspired by formerly local cartographer Bill Rankin, they have in turn inspired a few quick maps right here. (Because honestly we haven't found much time lately for maps that involve more than copying someone else.)
Anyway, what we're interested in is street names again. This time it's the type of street: Street, Avenue, &c. Some cities, like the Portland that Derek mapped, have very orderly patterns of streets and avenues, but "orderly" is not a word that is often used with Boston streets outside the Back Bay or Southie. Still, there are patterns. Have a look: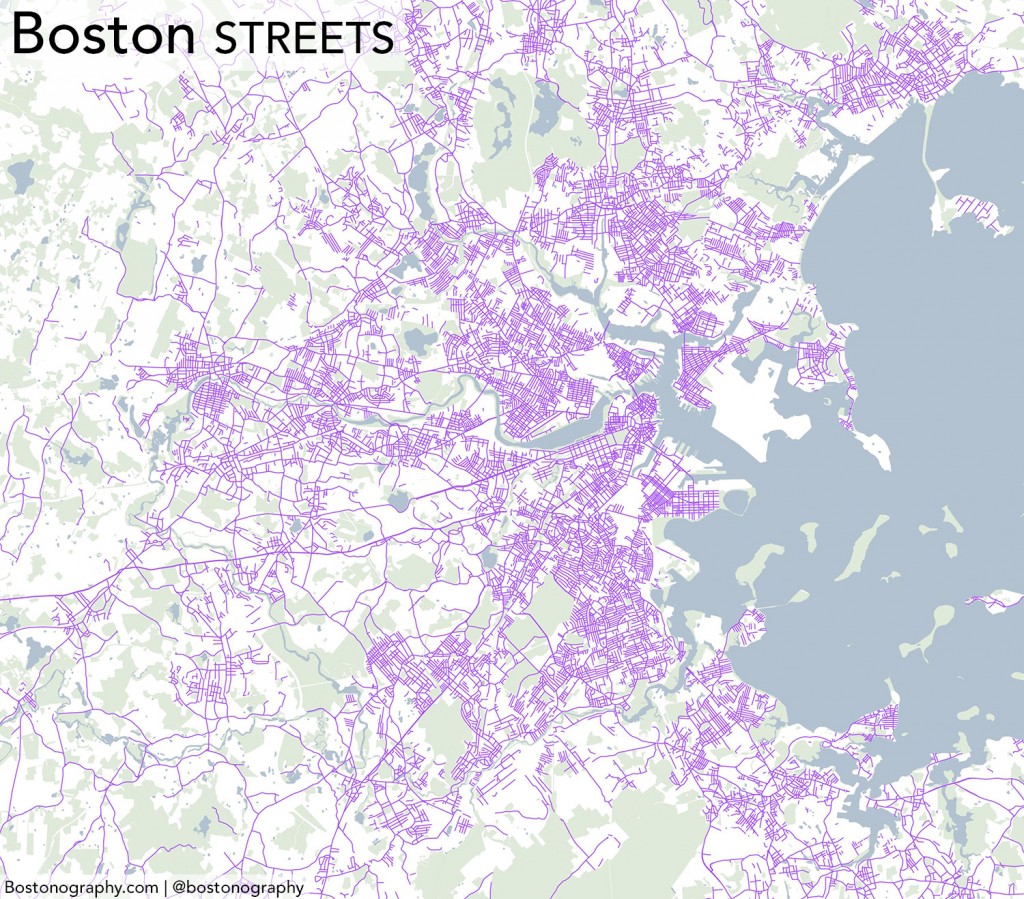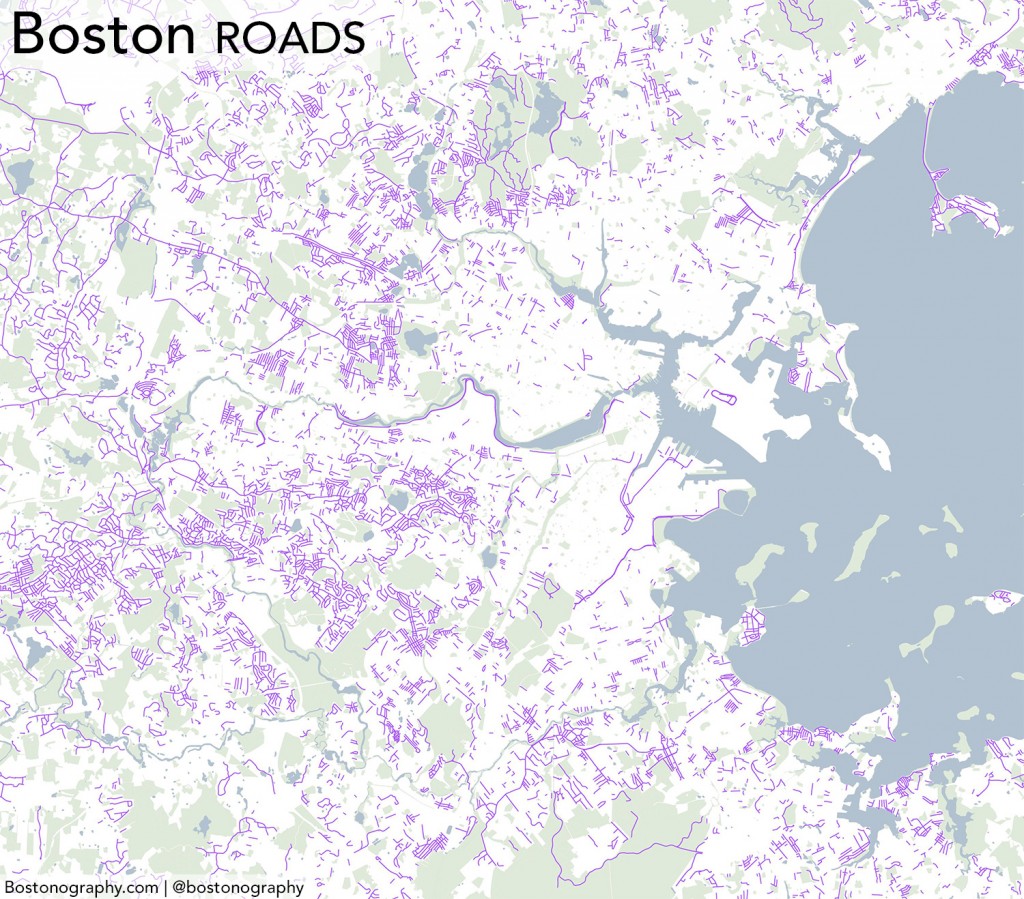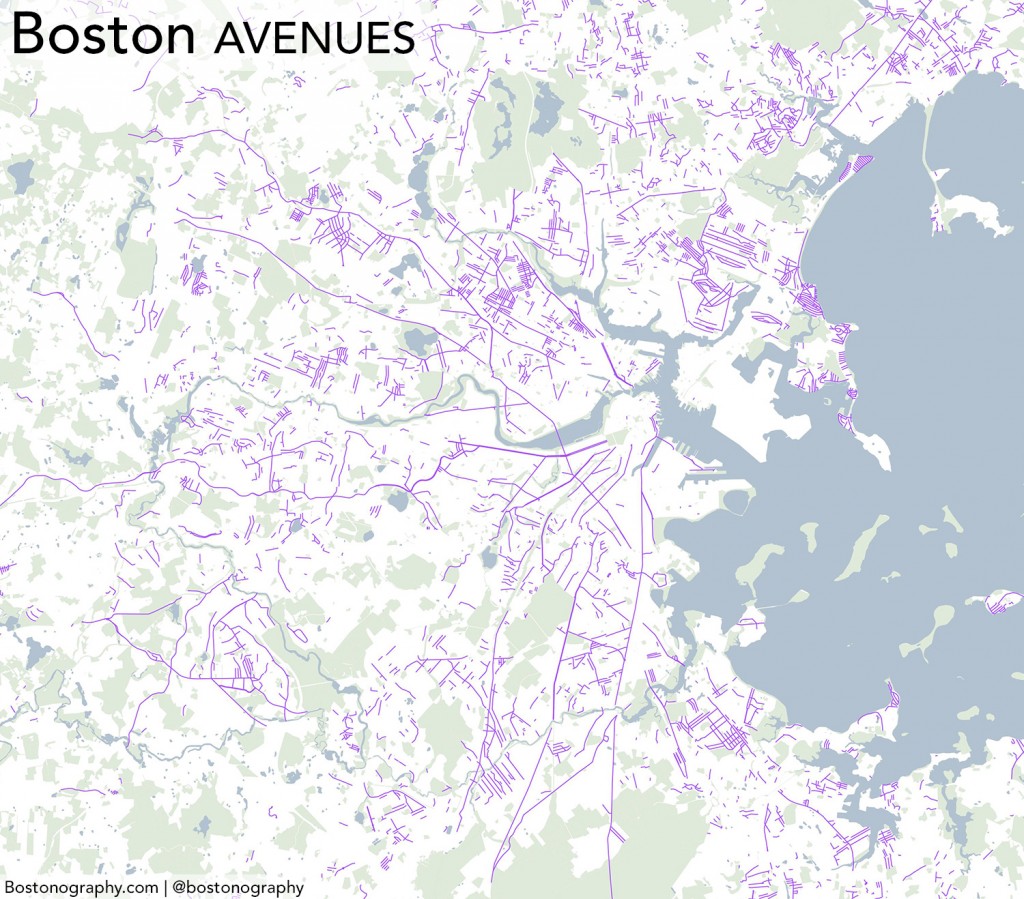 Streets, Roads, and Avenues seem to account for the vast majority of street names in the immediate Boston area. Streets clearly occupy most of the central cities, while Roads are a bit more prevalent in the suburbs, especially toward the west. Avenues, meanwhile, dominate some small pockets and comprise a few notable long roads, but otherwise are not nearly as popular.
Having looked at enough maps of the Boston area day after day, something that struck me was how well the "Streets" map seemed to correspond to population density patterns, which can also be seen in aerial images. While we haven't gone so far as to draw any statistically meaningful conclusions, a visual glance does suggest decent correlation. Here you can see the Streets again with population density greater than 10,000 per square mile shown in yellow in the background: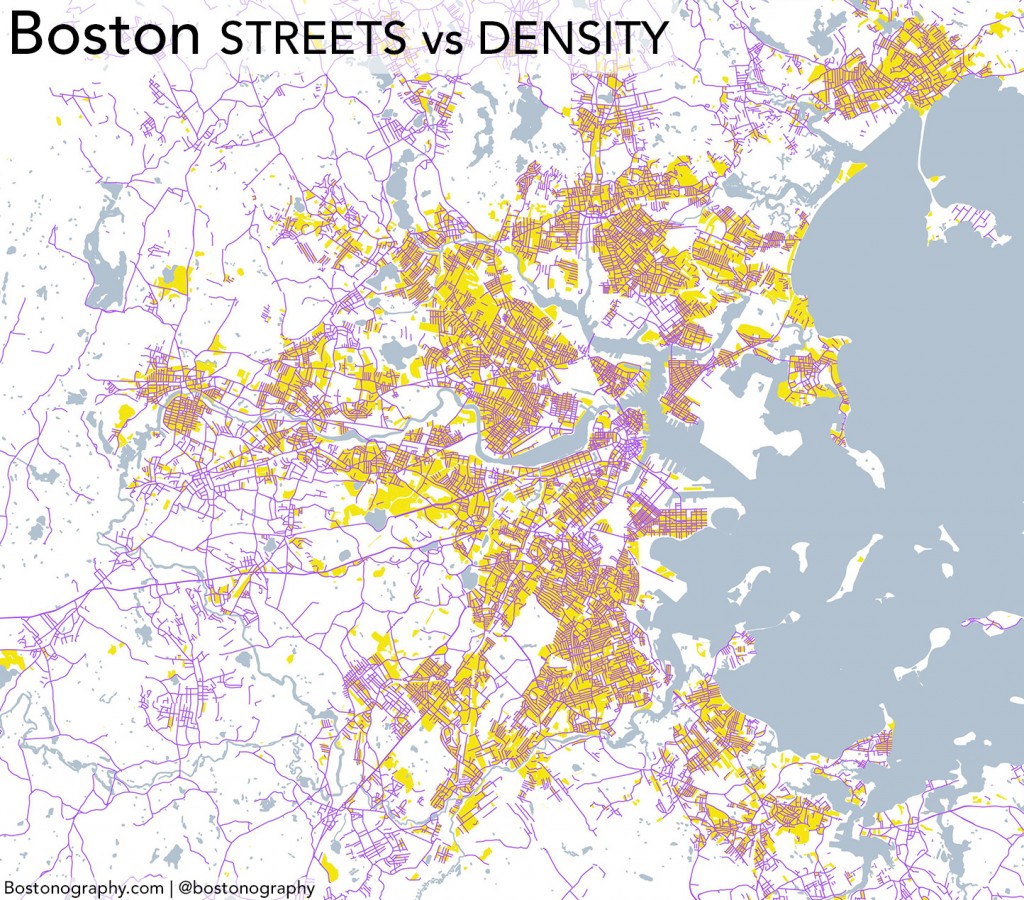 It seems clear that "Street" is the type that dominates urban areas much more than elsewhere. To me this makes some sense. The several types suggest different characters: Roads are long paths between disparate places; Avenues are broad, less organic thoroughfares within a city; and Streets are the smaller urban ways. What do you think? Does this hold true in the Boston area?