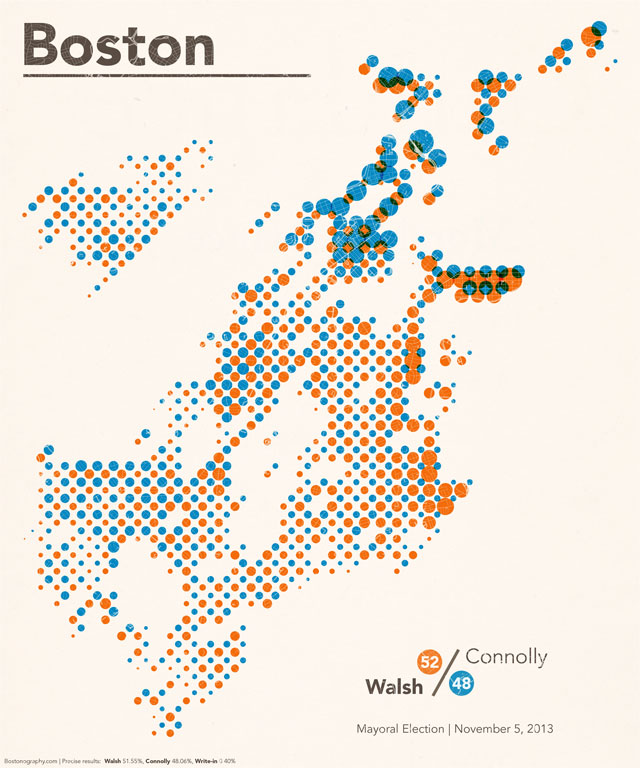 Following last week's mayoral election in Boston, Andy made a series of 1 dot = 1 vote maps for Boston Magazine. Color me disappointed that these aren't yet on a list of "20 stunning maps that will bend your mind with amazement, forever changing how you think about the world" on Fuzzbeed or the Puffington Host. They should be. Because, well, as Andy once said to me about an entirely unrelated matter, "just look at them."
Anyway, Andy was kind enough to share his data with me so that I could play around with some election map ideas I've been kicking around. The result, for now, is above. It's a halftone-style map showing areas won by each of the two candidates, Martin Walsh and John Connolly. In two nested grids, dots are sized proportionately to the number of votes received in that grid cell.
Conveniently for this style, the election was close. In a blowout, it would simply serve as a voter density map. Boring.